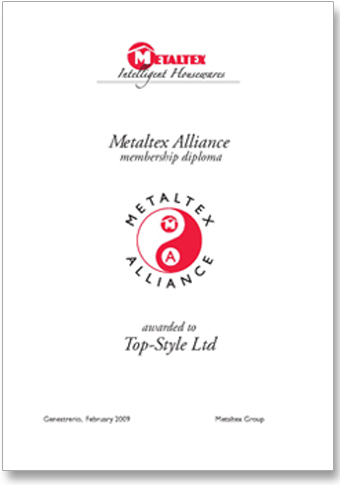 During Ambiente 2009 in Frankfurt, the company TOP-STYLE LTD, for many years Metaltex distributor in Russia, received the Metaltex Alliance partnership diploma.
The company TOP-STYLE, that originally covered the area of Saint Pietersburg, now is rapidly expanding and has activities already in Moscow. The new Metaltex partner joins 7 strategic distributors (Greece, Portugal, Morocco, Chile, Columbia, Peru and Singapore) already present on 4 continents.
The Metaltex Alliance, with 16 branches and 8 quality partners, is without any doubt the largest sales organization of non-electric household products around the globe.