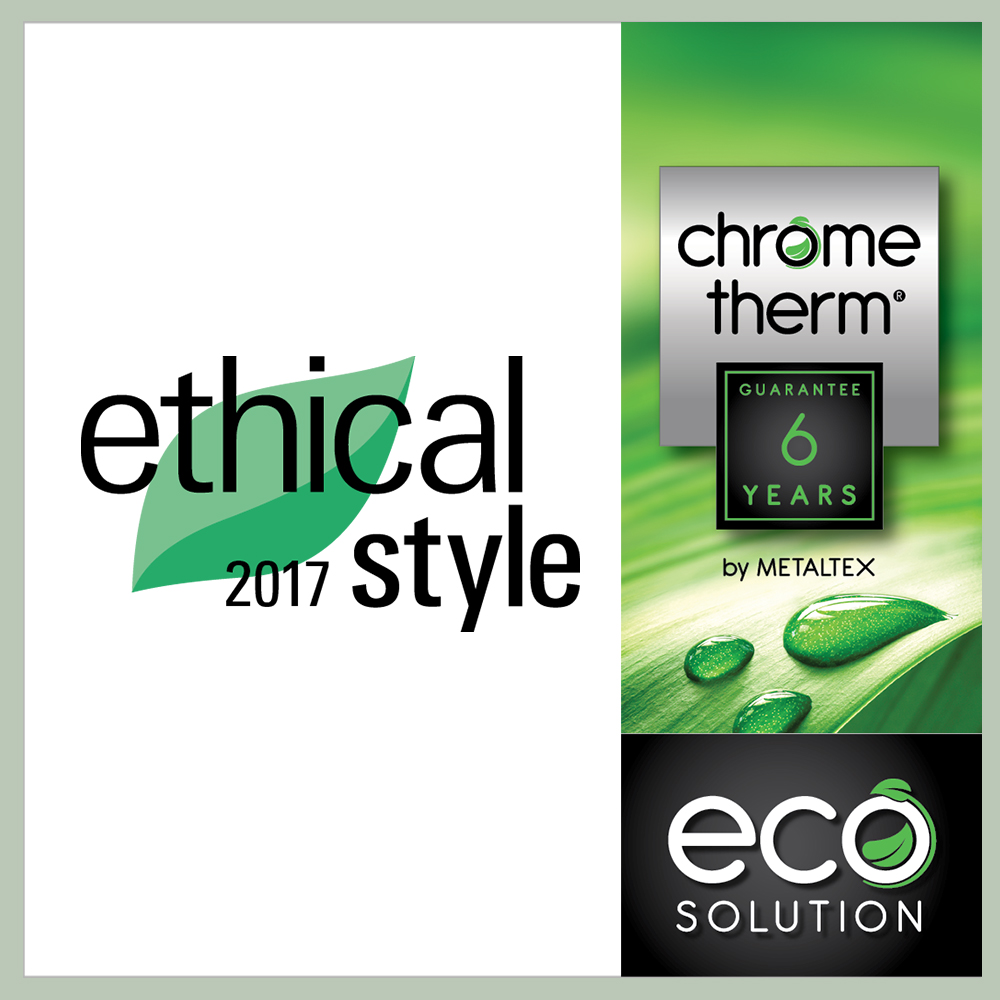 The consumer interest in sustainable products is worldwide growing. Many producers are adapting to this new trend and  at Metaltex as well we are investing in our own ecological solutions. Our company has recently launched the new Chrometherm® treatment – an eco-friendly solution.
Our Chrometherm® treatment has been published in the "Ethical Style Guide 2017". The Guide will be distributed at Ambiente fair, informing visitors about our environmentally-friendly products. This is an important recognition, which gives us great satisfaction and encourages us to continue our efforts on the quest for a better world.
Chrometherm® is the innovative and exclusive Metaltex treatment/coating "Made in Italy" with a 6 year guarantee, which ensures excellent protection against rust and erosion. The industrial process of Chrometherm® coating significantly reduces the environmental impact, compared to the traditional chrome plating process.
Reduction of the main environmental indicators during our manufacturing and disposal processes:
-65% global warming
-85% water pollution
-95% air pollution
-95% acid rain
Chrometherm® – the coating that protects the environment!
You will find Chrometherm® products demonstrated at the Metaltex booth, at Ambiente, Frankfurt (February 10-14, 2017).