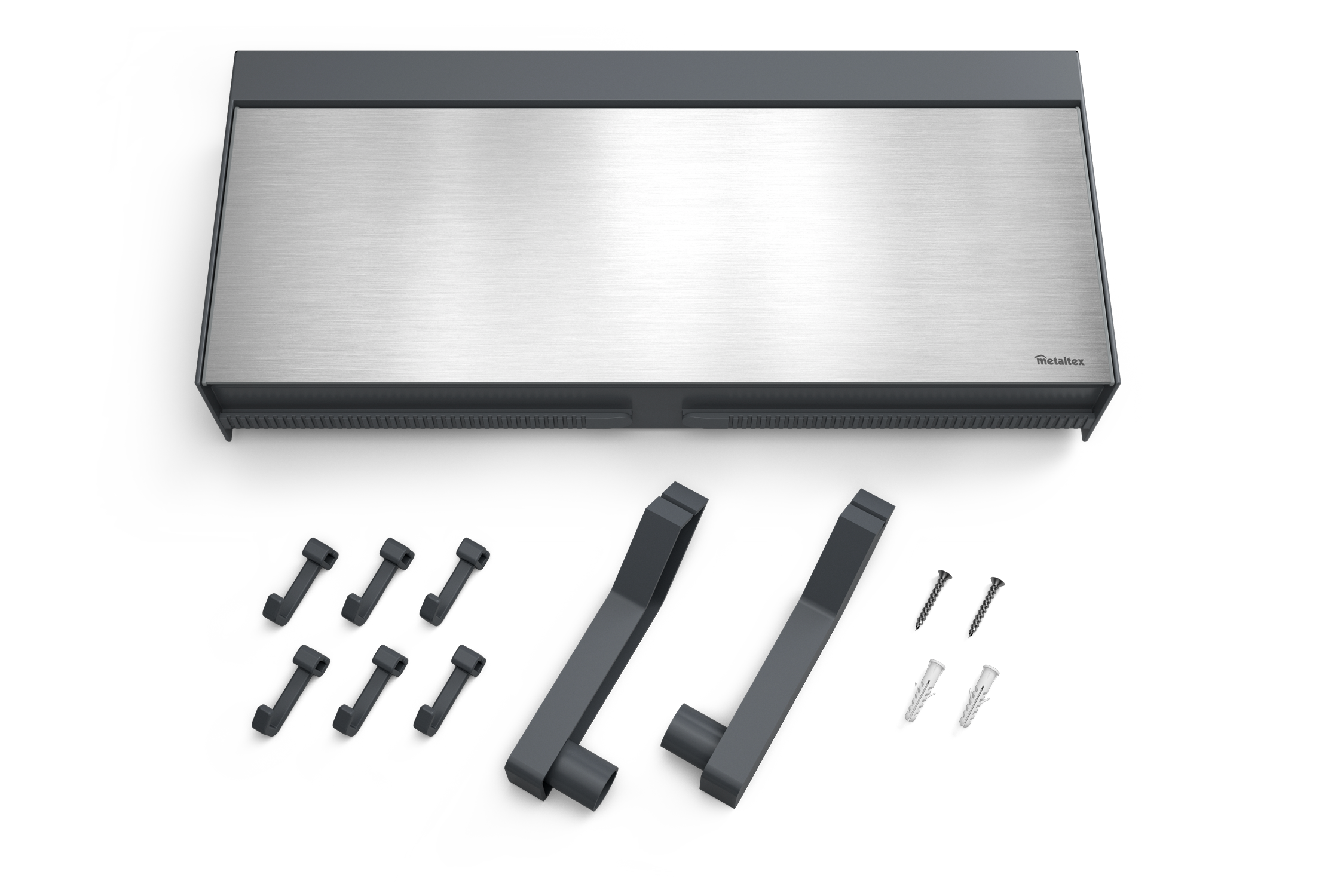 Simply effective, simply elegant.
Simply effective, simply elegant.
Introducing Tango INOX, our new wall-mounted kitchen roll dispenser. Featuring an elegant and timeless design and made from high-quality ABS plastic with a stainless-steel front, making it both durable and stylish.
What sets Tango INOX apart from other roll dispensers is its innovative open-close cutting system, which allows for quick and neat cutting without the risk of tangling. This is a common issue experienced when using other roll dispensers with transparent films.
Designed down to the smallest details.
Experience the perfect combination of form and function with Tango INOX.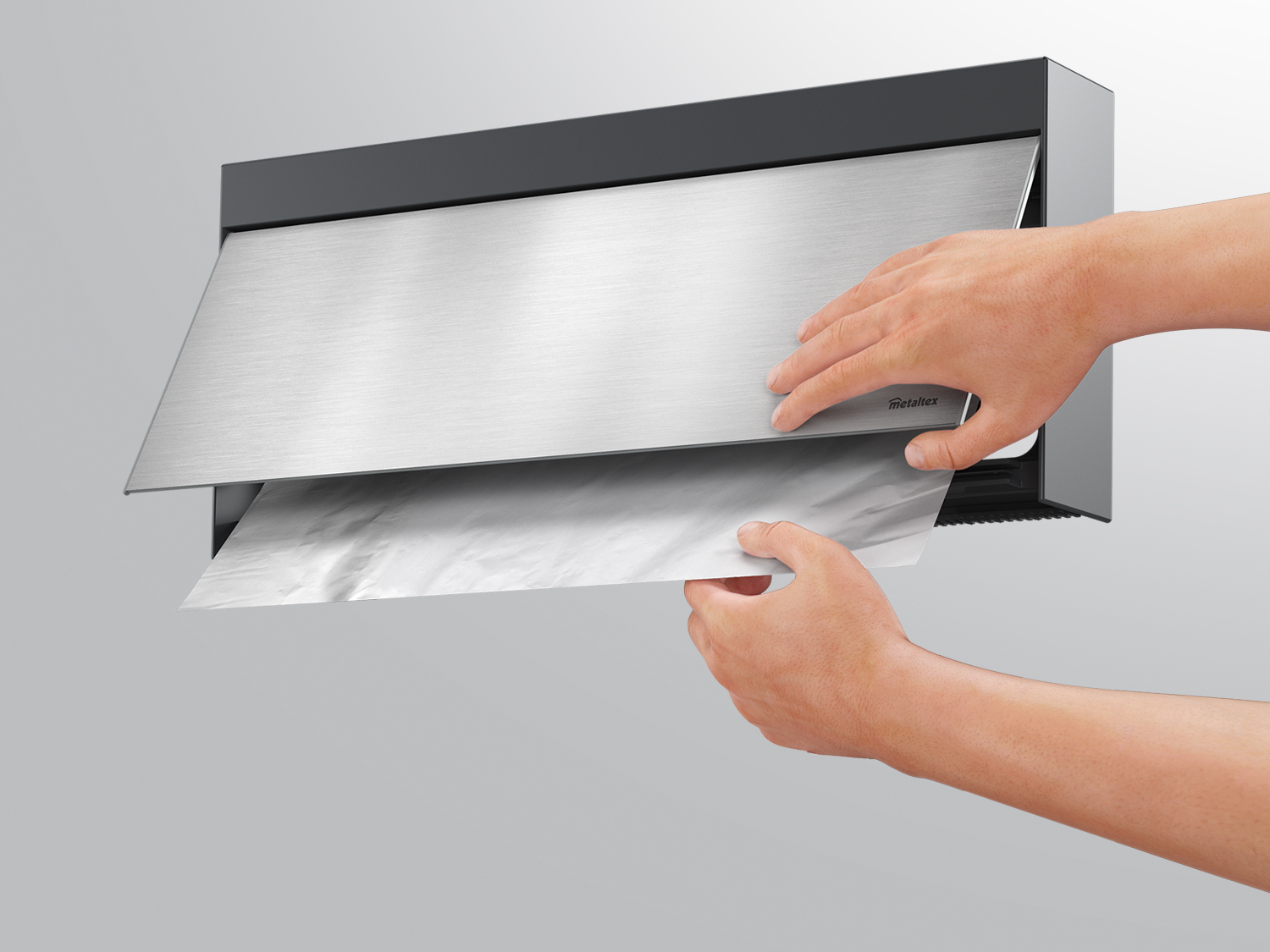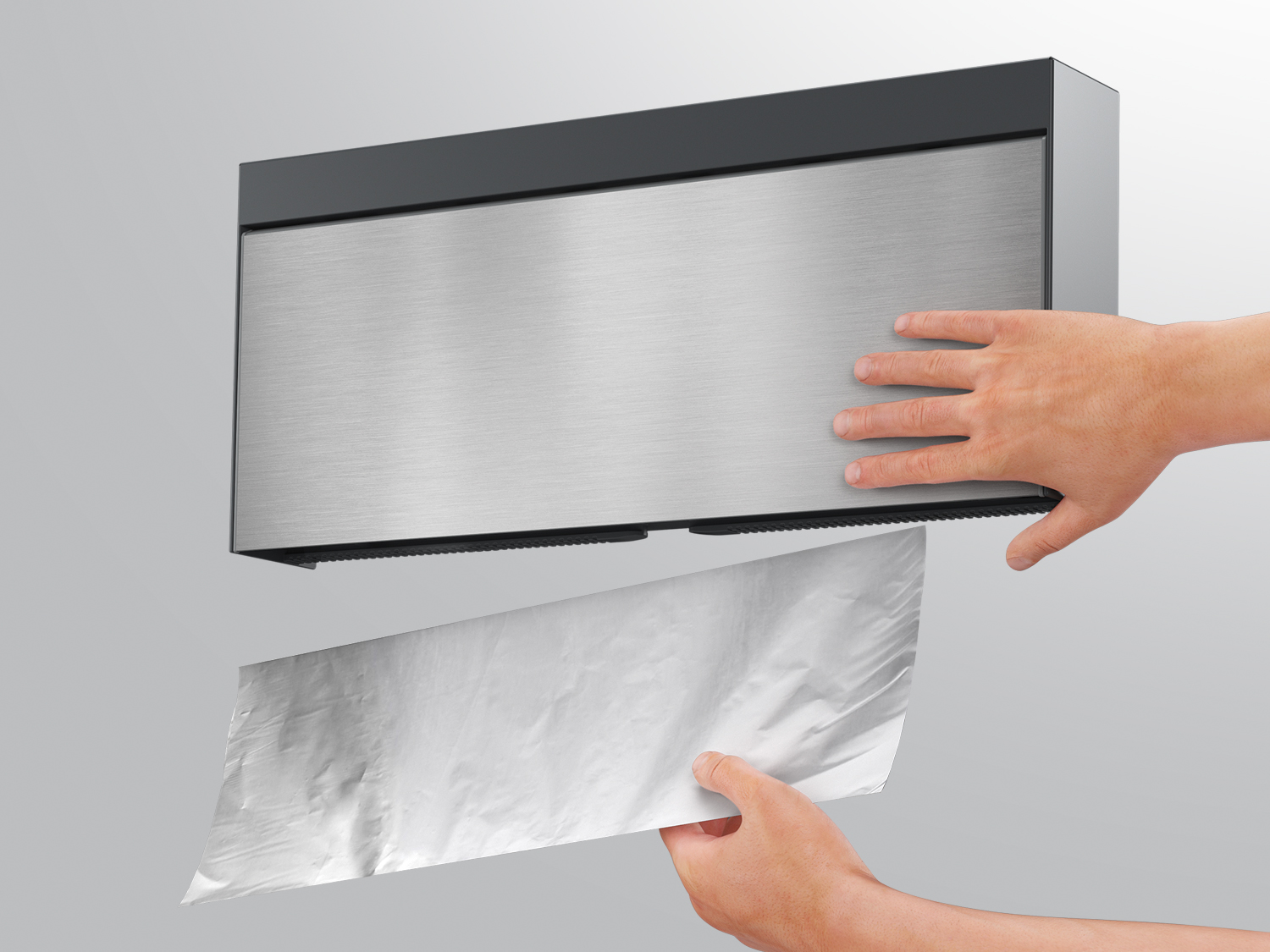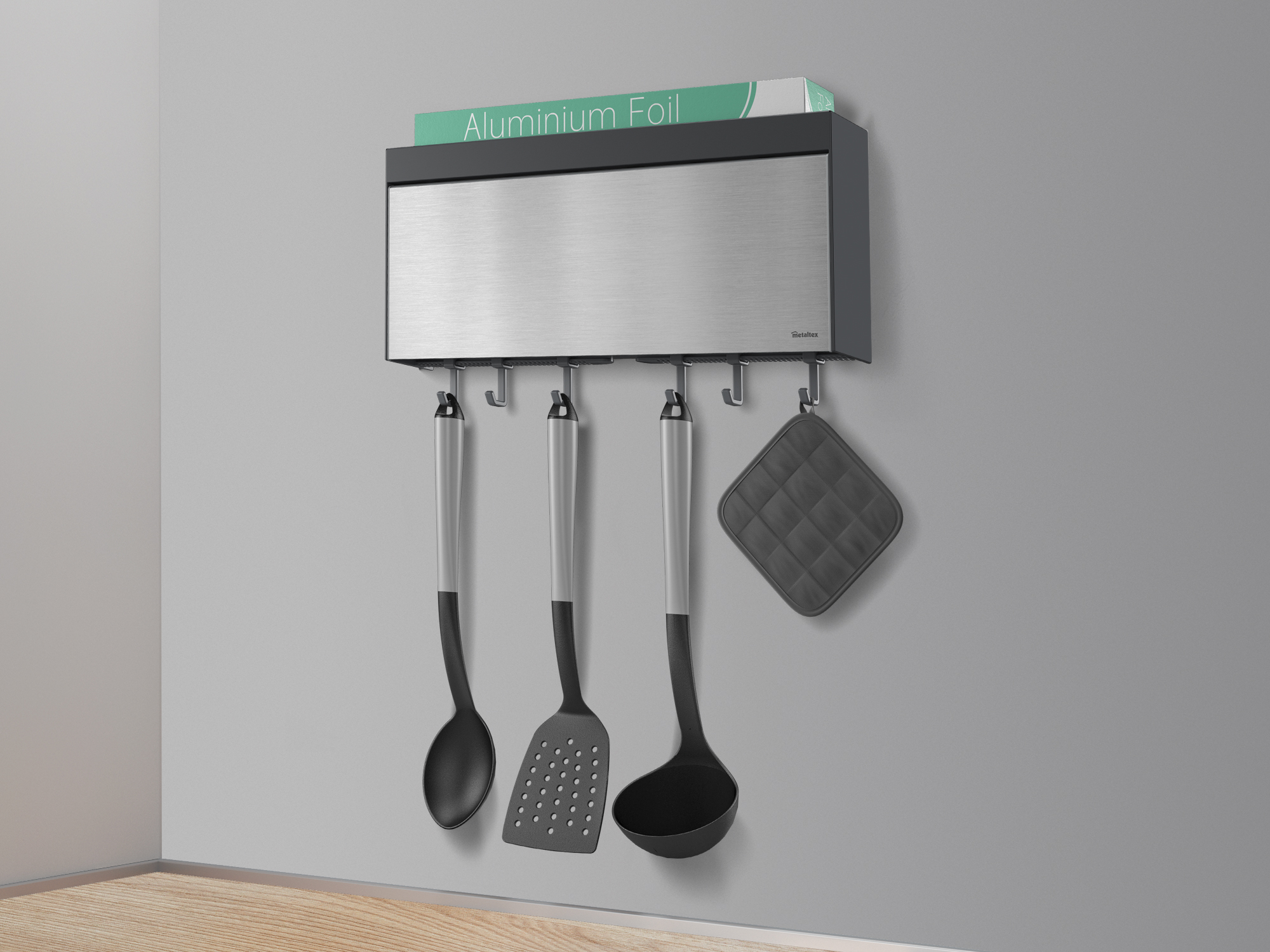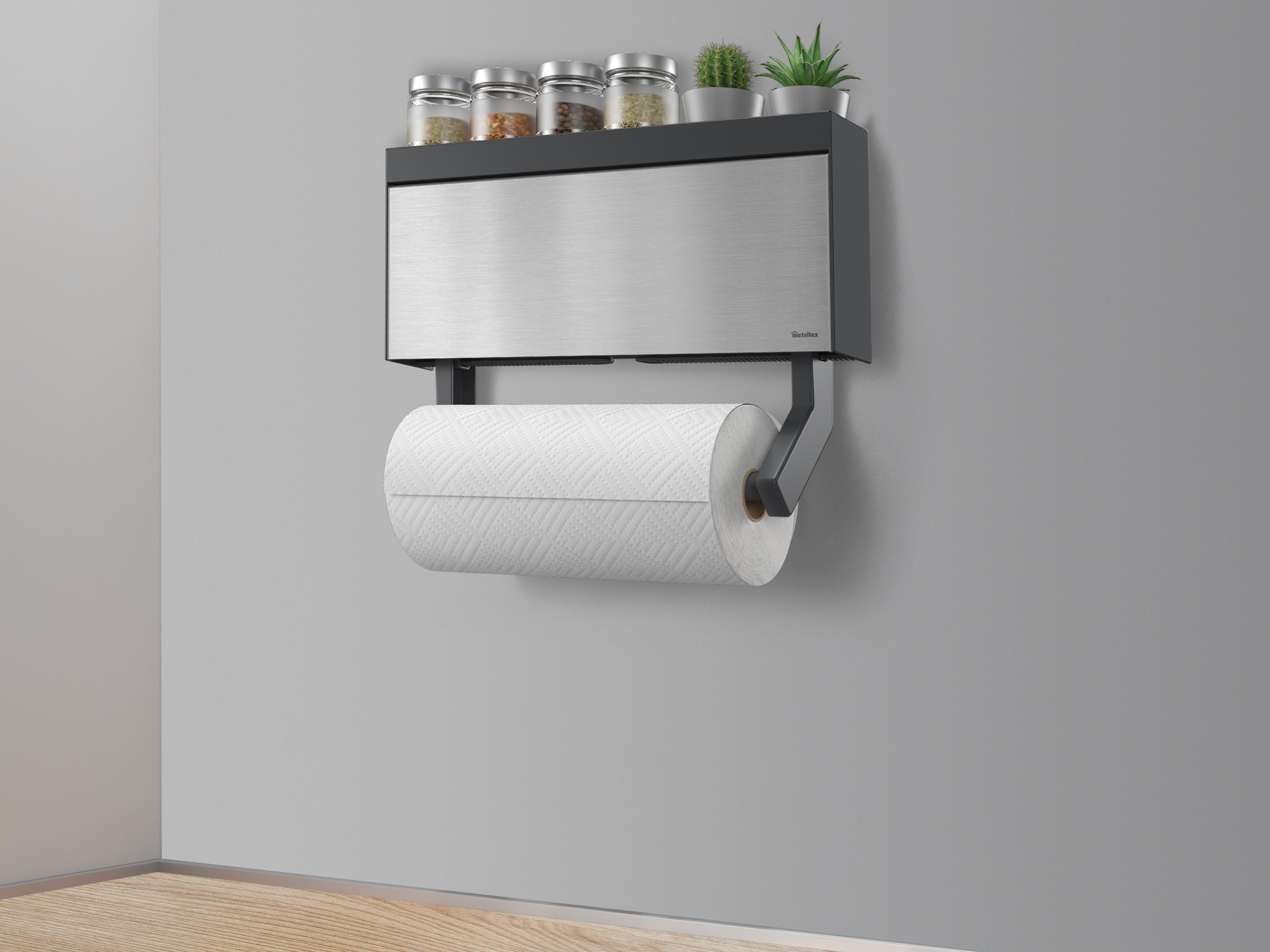 With its adjustable and flexible design, Tango INOX can be customized to suit your specific needs. The dispenser comes with two supports for the kitchen roll and six hooks for hanging utensils. This provides added convenience and flexibility in your daily kitchen tasks.
Additionally, Tango INOX can be used as a worktop dispenser or easily stored inside a drawer. This versatility makes it a practical and convenient addition to any kitchen.