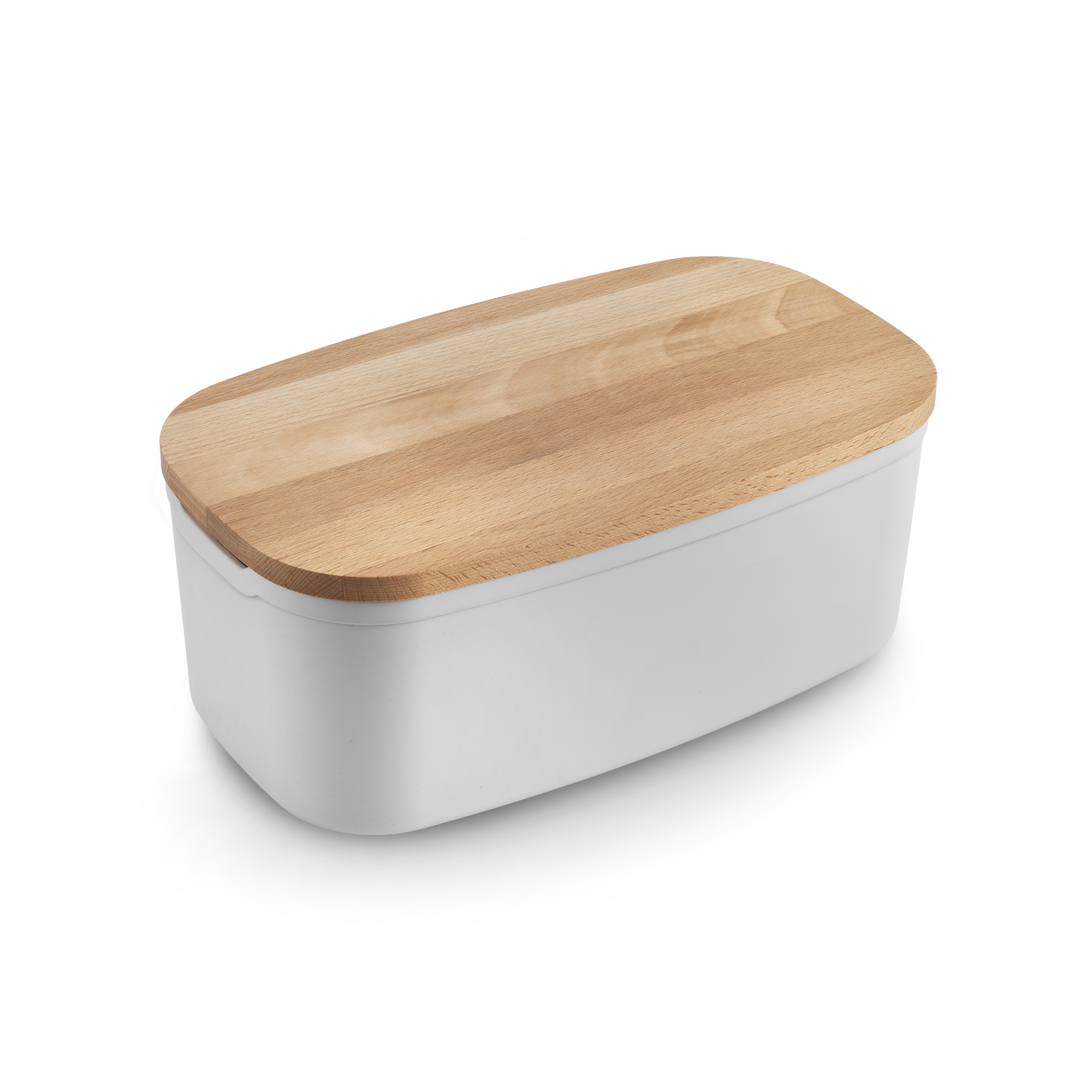 A must-have for fresh bread lovers
A must-have for fresh bread lovers
Bready is the perfect bread bin for those who like to have at hand fresh buns, bagels, rolls and even large loaves.
This Swiss-made roomy container possesses a reversible 2-in-1 FSC wooden lid that can be used as a bread cutting board on one side and as a serving tray on the other. The lid's cutting board side features large grooves to easily collect crumbs, to help keeping the table or kitchen counter clean and tidy.
The minimalist design of Bready fits perfectly in any modern or classic kitchen and comes with four non-slip feet to prevent it from sliding on slippery surfaces.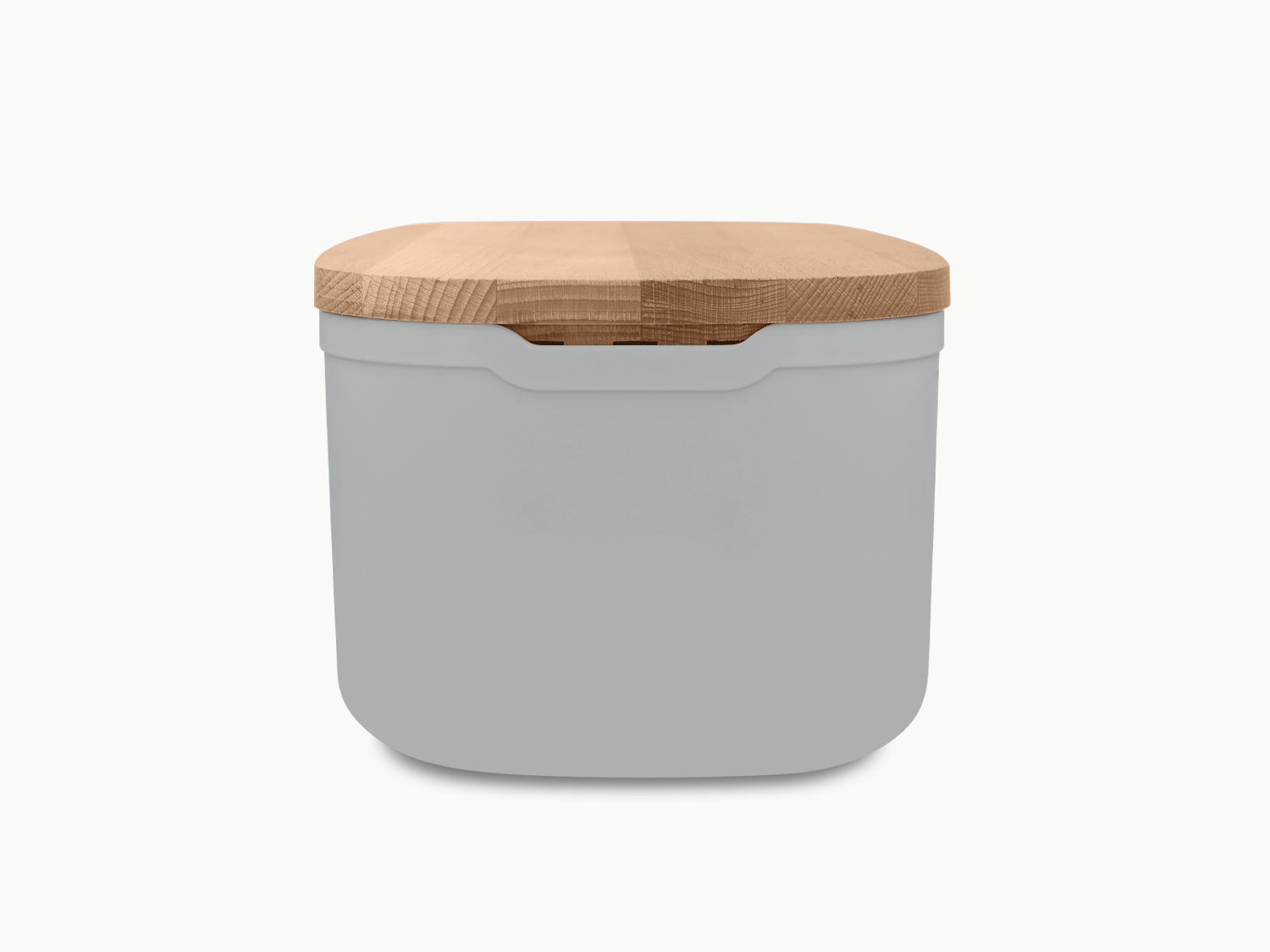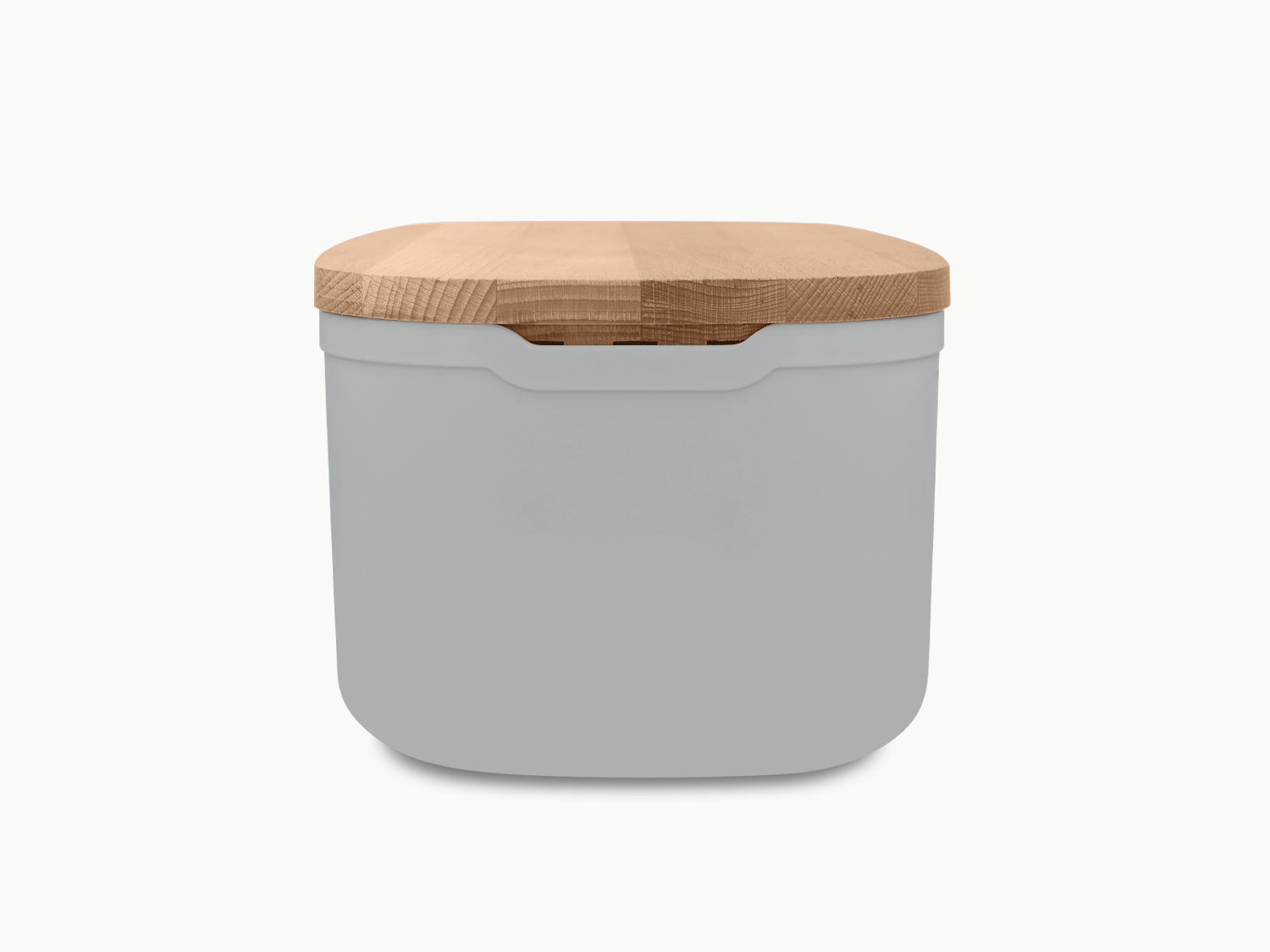 Bready is also designed to maintain the right amount of airflow inside the container, giving the opportunity for the bread to preserve its freshness for longer and avoiding the formation of mold.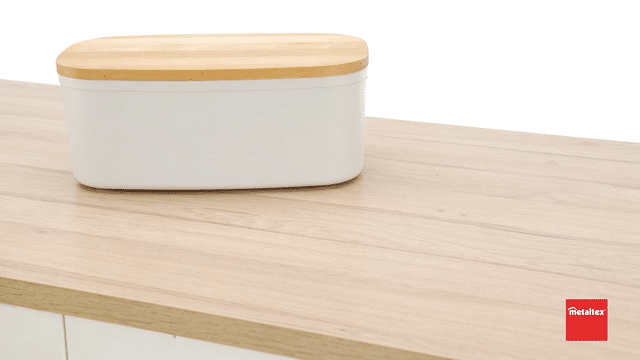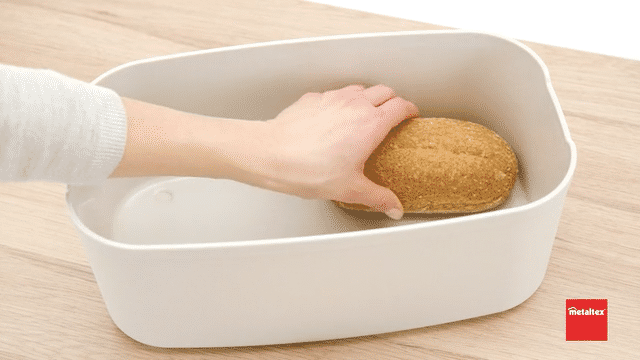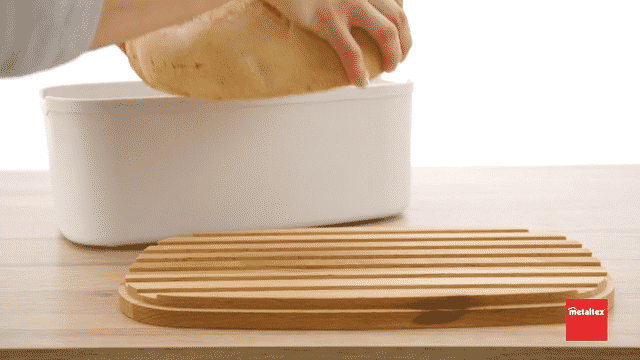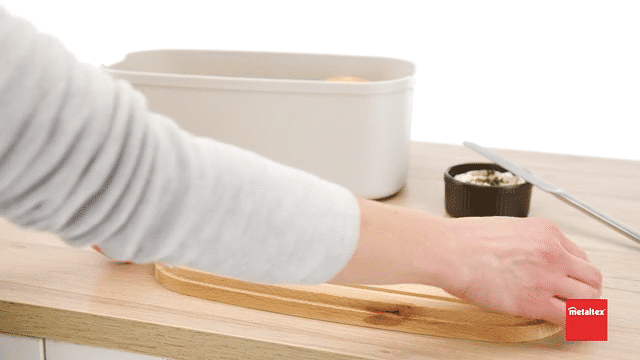 Bready is the right bread container to keep your bread fresh and delicious.