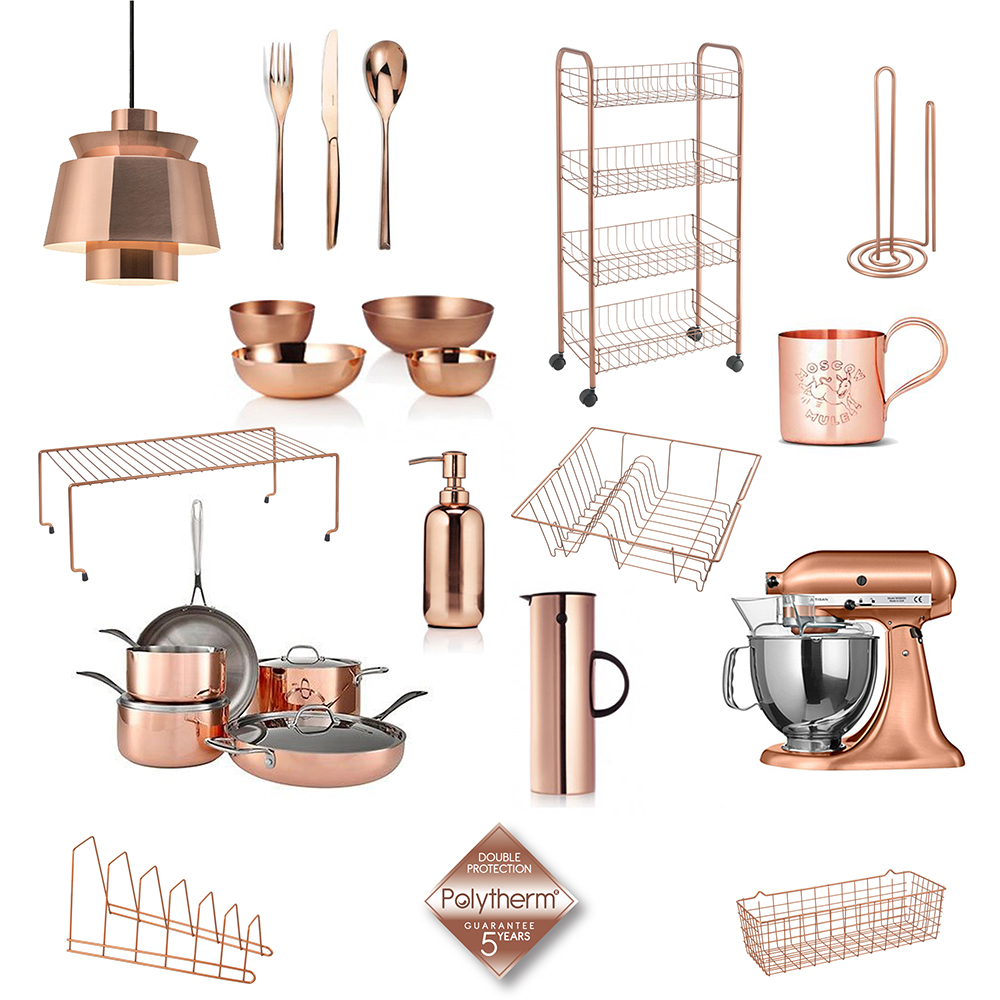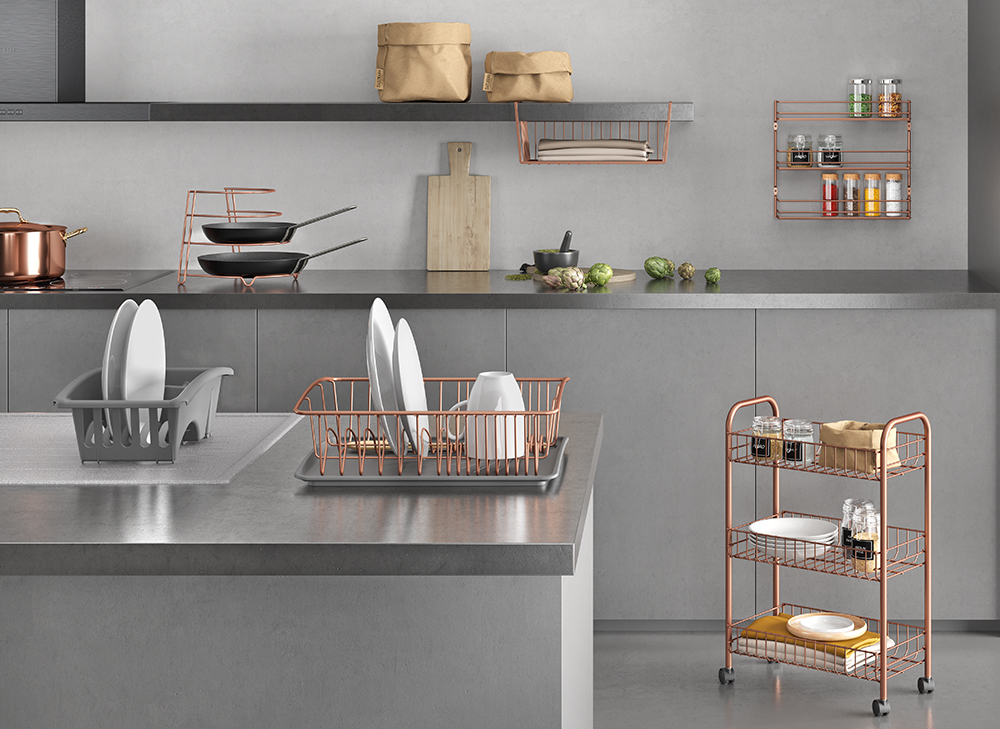 This fall Metaltex dresses its best sellers of storage & organization for the kitchen in copper color. The trendy metallic color that thrills bloggers and furniture experts is now available in the exclusive range of Polytherm® coatings.
Polytherm® Copper is the name of the finishing of this new line of wire products which serve to improve organizing of kitchen space. The peculiarity of this line, in addition to its color, is the benefits deriving from the *Polytherm® double surface coating that extends the product life span.
Furthermore Polytherm® Copper is in perfect harmony with modern, up-to-date furnishing accessories for a trendy kitchen. Designers and interior decorators around the world love to define this look with persuasive words: the warm glow of copper shades brings elegance into the home; while silver may be more suited to minimalist environments and gold to luxurious spaces, copper provides a natural brilliance to fit easily into any environment; the perfect balance between modern and tradition.
The new Polytherm® Copper a must-have for the kitchen.
*Polytherm® is a double surface treatment Made in Italy, which guarantees high rust protection and increased shock and scratch resistance. Its anti-static properties (does not attract dust) makes it easy to clean. Benefits that allow a long product life, guaranteed for 5 years and exclusive by Metaltex.