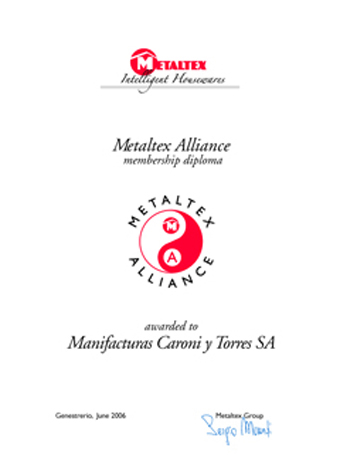 The Metaltex Alliance welcomes Manufacturas Caroni & Torres, who to Metaltex's great delight joins the alliance.
The diploma has been awarded by Metaltex's CEO Mr. Sergio Morandi to Mr. Thomas Woyda during a nice and relaxing dinner with Mrs. Woyda and Mrs. Morandi in a well-known restaurant in Stabio, Switzerland.
Very valued indeed is Mr. Woyda's cooperation for the penetration of Metaltex products into the South American markets.
Metaltex has greatly benefited from this relationship and alliance.