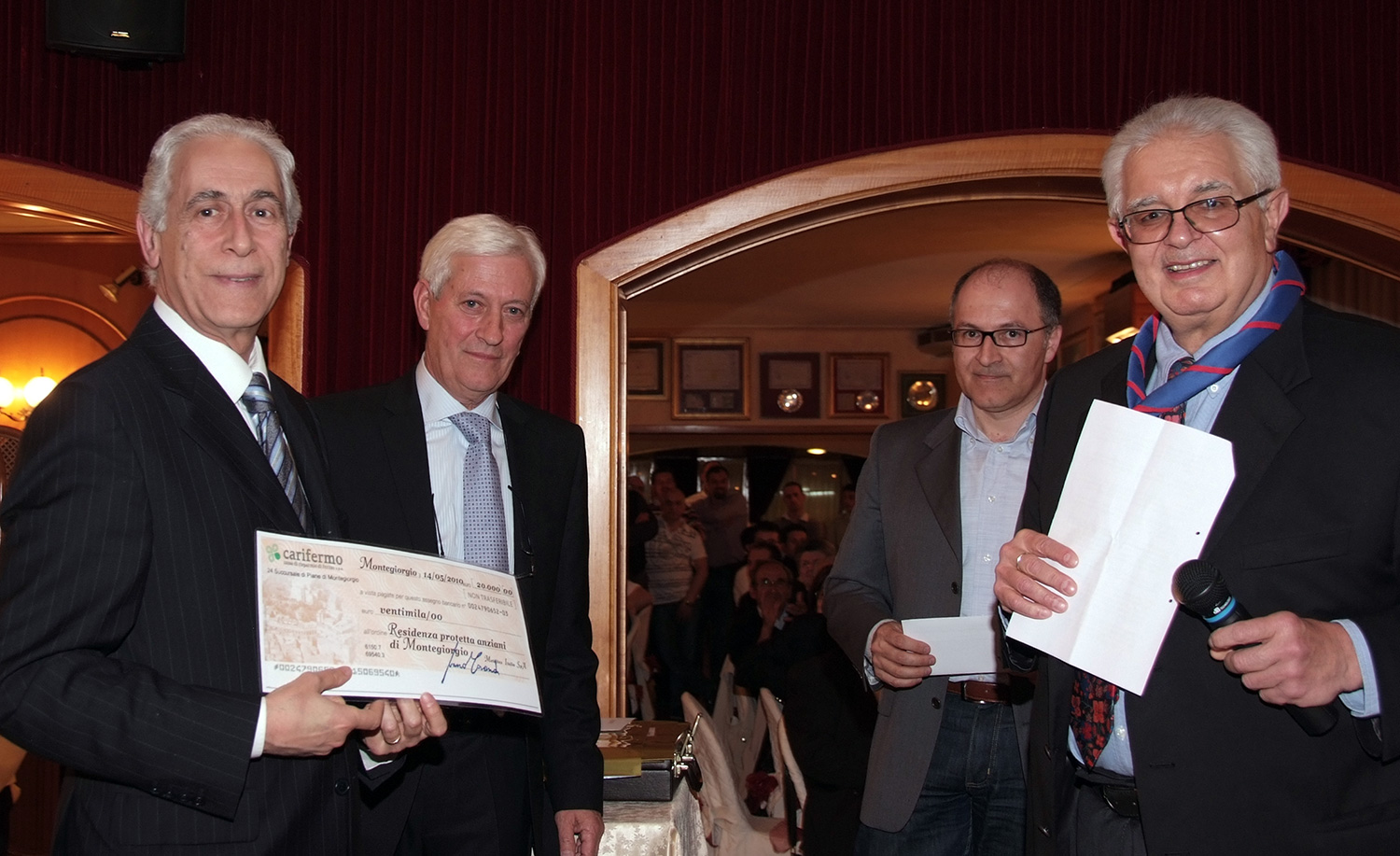 Metaltex donates 50,000 Euros to 3 municipal associations
On May 14 Metaltex celebrated 50 years in production of the largest factory of the Group in the Municipality of Montegiorgio (Marche).
Founded in 1945 in Mendrisio (Switzerland), in 1960, invited by the city council Metaltex began its activities in the Municipality of Marche.
The initiative of the founder of the Group, Egidio Morandi, facilitated by the cooperation of several municipalities and enhanced by the capacity of local workers, had as a result enormous success in that the establishment no. 2 ( no.1 at that time was in Cernobbio – Lombardy) became the main production center of Metaltex.
The festivities took place at "Oscar e Amorina" restaurant.
Included among the welcome guests were Her Excellency Prefect Dr. Emilia Zarrilli, president of Fermo Province Lawyer Fabrizio Cesetti accompanied by his wife and the Major of Montegiorgio Dr. Armando Benedetti.
Due to unforeseen circumstances, Ivano Morandi president of Metaltex Italy was unable to attend; his brother Sergio Morandi recalled the most important steps of Metaltex in the history of Montegiorgio. In particular he thanked the Municipality which granted the Metaltex founder Mr. Egidio Morandi the honorary citizenship, and after his death still wanted to honor him with the naming of the road leading to the establishment.
Metaltex also rewarded with the usual medals and gold plaques to employees who have exceeded 10, 25, 35 and 40 years of work.
Metaltex in gratitude to the Community of Montegiorgio for 50 fruitful years of collaboration has donated 50,000 Euros, divided among three organizations in the working social sector in the town of Marche:
Mr. Leonardo Rischioni received the first 10,000 Euros, allowance on behalf of the Group A.G.E.S.C.I, the Boy Scouts of Montegiorgio.
The Honorable Major Armando Benedetti received 20,000 Euros on behalf of the protected elderly residents of Montegiorgio.
The land Surveyor Paolol Tartufoli on behalf of the Volunteer group Ambulanza Misericordia received the last 20,000 Euros.
The enjoyable evening reinforced the warm relationship that Metaltex always has had with this community.