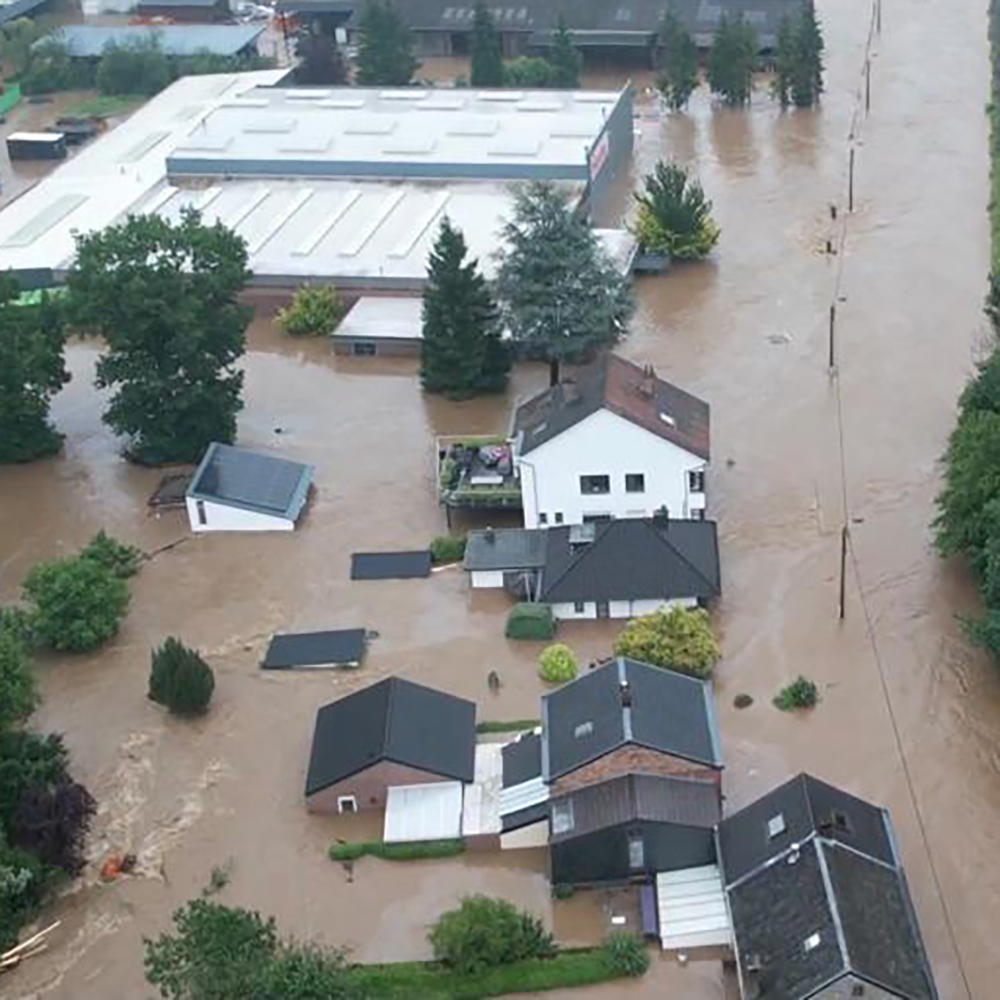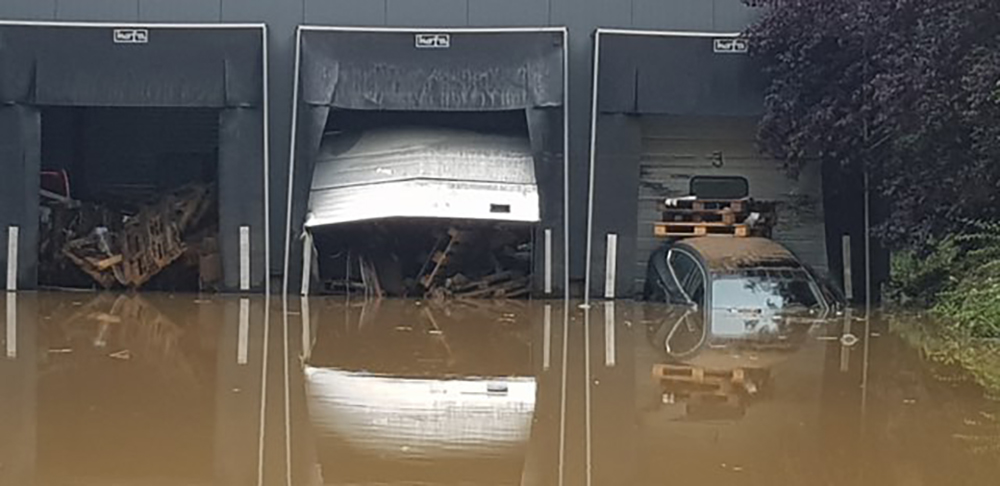 Wednesday 14 July 2021 is a date that marks a difficult moment in Metaltex's long history. Metaltex Belux was severely involved in the disaster that struck parts of West Germany, Belgium and Holland.
Up to 2 meters of water and mud entered the warehouse of our Belgian company. Some staff members had to take refuge on an internal balcony from where they were picked up with a crane several hours later. A large part of the merchandise has been lost and the damage to the computer system and structure is considerable. Without wasting time, the reaction to this ugly event was immediately organized.
Metaltex Belux is ready to face it and will win this challenge. Even before receiving the authorization to return to the establishment, a space was rented to receive the incoming goods and the necessary means were ordered to carry out the work. All Metaltex companies are ready to help the Belgian sister company in any necessary way. Now that authorization has been obtained to return to the warehouse safely, the goal is to get back to normal as quickly as possible.
Once again Metaltex will demonstrate the capabilities of our organization, proven by 76 years of winning performance. Very important for morale is the collection organized by Metaltex collaborators on 3 continents to help the 3 Belgian colleagues who lost their homes: a demonstration of the Metaltex team spirit.