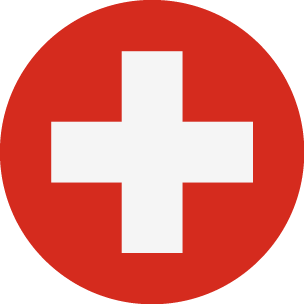 SWITZERLAND
Metaltex SA
The headquarters of our group, the Swiss commercial office, and also one of our production sites are located in the municipality of Genestrerio in the canton of Ticino.
This strategic location is about twenty kilometers south of the city of Lugano and less than half the distance from Lake Como in Italy, where another one of our wire products facilities is situated in the municipality of Maslianico.
From here, we manage the following:
– The entire Metaltex commercial network, through 4 sales offices, each handling a specific area that includes branches and associated distributors;
– Product development, communication and corporate identity, through our centralized marketing and communication team;
– Order management for all the orders we receive worldwide, handled by our purchasing center, which takes care of following up in production centers and distributing them through our logistics centers and partners;
– The production and distribution of our "Made in Switzerland" products;
– Controlling (management control) with the purpose of monitoring and verifying the objectives and results of the Metaltex Group;
– The Swiss commercial office, from where we market, distribute, and manage the sales of Metaltex products to our clients, including department stores, supermarkets, DIY stores, small shops, online retailers, and mail-order businesses.