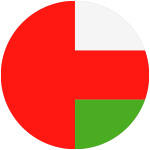 OMAN
Casabella Enterprises LCC
Casabella is a global Omani enterprise, dedicated to retail, production, and distribution of top-notch quality products from different parts of the world such as the Usa, China, Turkey, Korea, Italy, Ukraine & Egypt.
With over 20 years of experience, the company is committed to the culture of long-term strategic partnership in pursuit of excellence with its customers and partners.
Taking its very first steps into the Omani market, Casabella aims at extending into the GCC region soon.
As official distributor of the Metaltex brand in the country, we offer a wide selection of household solutions. These include products for storage organisation and laundry care, and a range of kitchen utensils.
We are pleased to assist you in any matter concerning Metaltex.
BROWSE THROUGH OUR CATALOGUES TO FIND OUT THE PRODUCT RANGE RIGHT FOR YOUR BUSINESS:
KITCHENWARE: PRACTICAL UTENSILS AND TOOLS FOR COOKING, SERVING AND BAKING
ORGANIZING AND CLEANING: BASKETS, SHELVES AND MANY OTHER PRODUCTS FOR TIDYING UP KITCHEN CUPBOARDS, BATHROOM AND OTHER ROOMS IN THE HOUSE
LAUNDRY CARE: DRYING RACKS, IRONING BOARDS AND MANY OTHER ACCESSORIES FOR THE CARE OF LAUNDRY
BROWSE THROUGH OUR CATALOGUES TO FIND OUT THE PRODUCT RANGE RIGHT FOR YOUR BUSINESS:
KITCHENWARE: PRACTICAL UTENSILS AND TOOLS FOR COOKING, SERVING AND BAKING
ORGANIZING AND CLEANING: BASKETS, SHELVES AND MANY OTHER PRODUCTS FOR TIDYING UP KITCHEN CUPBOARDS, BATHROOM AND OTHER ROOMS IN THE HOUSE
LAUNDRY CARE: DRYING RACKS, IRONING BOARDS AND MANY OTHER ACCESSORIES FOR THE CARE OF LAUNDRY
BROWSE THROUGH OUR CATALOGUES TO FIND OUT THE PRODUCT RANGE RIGHT FOR YOUR BUSINESS:
KITCHENWARE: PRACTICAL UTENSILS AND TOOLS FOR COOKING, SERVING AND BAKING
ORGANIZING AND CLEANING: BASKETS, SHELVES AND MANY OTHER PRODUCTS FOR TIDYING UP KITCHEN CUPBOARDS, BATHROOM AND OTHER ROOMS IN THE HOUSE
LAUNDRY CARE: DRYING RACKS, IRONING BOARDS AND MANY OTHER ACCESSORIES FOR THE CARE OF LAUNDRY