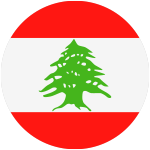 LEBANON
Concept & Brands S.A.L.
Thrilled to represent Metaltex brand in Lebanon with solutions provided through storage and organization category – mainly bathroom products, like the Orbit Line and the Onda – among other broader line of products in kitchenware.
We are pleased to assist you in any matter concerning Metaltex.
BROWSE THROUGH OUR CATALOGUES TO FIND OUT THE PRODUCT RANGE RIGHT FOR YOUR BUSINESS:
KITCHENWARE: PRACTICAL UTENSILS AND TOOLS FOR COOKING, SERVING AND BAKING
ORGANIZING AND CLEANING: BASKETS, SHELVES AND MANY OTHER PRODUCTS FOR TIDYING UP KITCHEN CUPBOARDS, BATHROOM AND OTHER ROOMS IN THE HOUSE
LAUNDRY CARE: DRYING RACKS, IRONING BOARDS AND MANY OTHER ACCESSORIES FOR THE CARE OF LAUNDRY
BROWSE THROUGH OUR CATALOGUES TO FIND OUT THE PRODUCT RANGE RIGHT FOR YOUR BUSINESS:
KITCHENWARE: PRACTICAL UTENSILS AND TOOLS FOR COOKING, SERVING AND BAKING
ORGANIZING AND CLEANING: BASKETS, SHELVES AND MANY OTHER PRODUCTS FOR TIDYING UP KITCHEN CUPBOARDS, BATHROOM AND OTHER ROOMS IN THE HOUSE
LAUNDRY CARE: DRYING RACKS, IRONING BOARDS AND MANY OTHER ACCESSORIES FOR THE CARE OF LAUNDRY
BROWSE THROUGH OUR CATALOGUES TO FIND OUT THE PRODUCT RANGE RIGHT FOR YOUR BUSINESS:
KITCHENWARE: PRACTICAL UTENSILS AND TOOLS FOR COOKING, SERVING AND BAKING
ORGANIZING AND CLEANING: BASKETS, SHELVES AND MANY OTHER PRODUCTS FOR TIDYING UP KITCHEN CUPBOARDS, BATHROOM AND OTHER ROOMS IN THE HOUSE
LAUNDRY CARE: DRYING RACKS, IRONING BOARDS AND MANY OTHER ACCESSORIES FOR THE CARE OF LAUNDRY
Antoine Nassif
Manager
Helping consumers integrating their ideas into contemporary designs
Antoine Nassif
Manager
Helping consumers integrating their ideas into contemporary designs