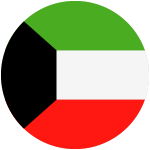 KUWAIT
Ahmed and Thamer Diyab Trading Company W.L.L.
Mr Jaiwali Ali (late founder) and Mr Ahmed Ali (present) initially started the procurement of Metaltex with few product lines, such as strainers, and with every passing year gradually diversified and increased more supplies with new collections from storage, organization, kitchenware and laundry care, covering presently almost all categories.
ATD's focus has always been to create a strong and wide distribution channel for Metaltex, and this effective strategy has led Metaltex to grow substantially in the state of Kuwait, making it a prominent & valuable brand.
Metaltex nowadays is present in every household of Kuwait.
BROWSE THROUGH OUR CATALOGUES TO FIND OUT THE PRODUCT RANGE RIGHT FOR YOUR BUSINESS:
KITCHENWARE: PRACTICAL UTENSILS AND TOOLS FOR COOKING, SERVING AND BAKING
ORGANIZING AND CLEANING: BASKETS, SHELVES AND MANY OTHER PRODUCTS FOR TIDYING UP KITCHEN CUPBOARDS, BATHROOM AND OTHER ROOMS IN THE HOUSE
LAUNDRY CARE: DRYING RACKS, IRONING BOARDS AND MANY OTHER ACCESSORIES FOR THE CARE OF LAUNDRY
BROWSE THROUGH OUR CATALOGUES TO FIND OUT THE PRODUCT RANGE RIGHT FOR YOUR BUSINESS:
KITCHENWARE: PRACTICAL UTENSILS AND TOOLS FOR COOKING, SERVING AND BAKING
ORGANIZING AND CLEANING: BASKETS, SHELVES AND MANY OTHER PRODUCTS FOR TIDYING UP KITCHEN CUPBOARDS, BATHROOM AND OTHER ROOMS IN THE HOUSE
LAUNDRY CARE: DRYING RACKS, IRONING BOARDS AND MANY OTHER ACCESSORIES FOR THE CARE OF LAUNDRY
BROWSE THROUGH OUR CATALOGUES TO FIND OUT THE PRODUCT RANGE RIGHT FOR YOUR BUSINESS:
KITCHENWARE: PRACTICAL UTENSILS AND TOOLS FOR COOKING, SERVING AND BAKING
ORGANIZING AND CLEANING: BASKETS, SHELVES AND MANY OTHER PRODUCTS FOR TIDYING UP KITCHEN CUPBOARDS, BATHROOM AND OTHER ROOMS IN THE HOUSE
LAUNDRY CARE: DRYING RACKS, IRONING BOARDS AND MANY OTHER ACCESSORIES FOR THE CARE OF LAUNDRY