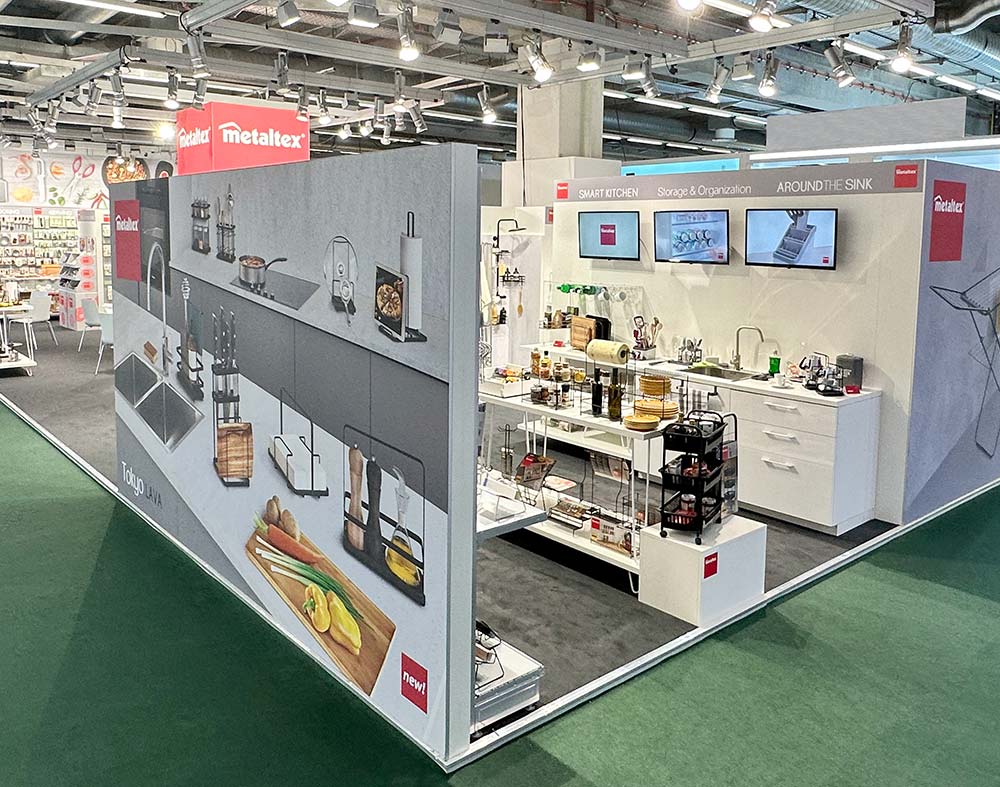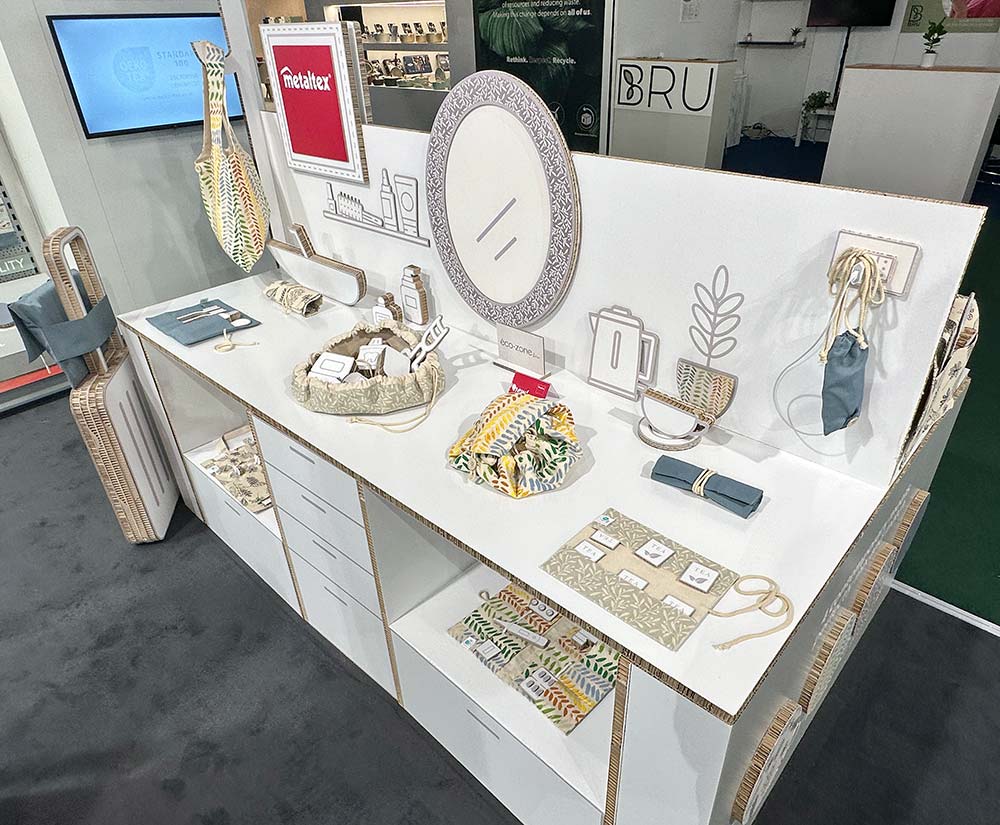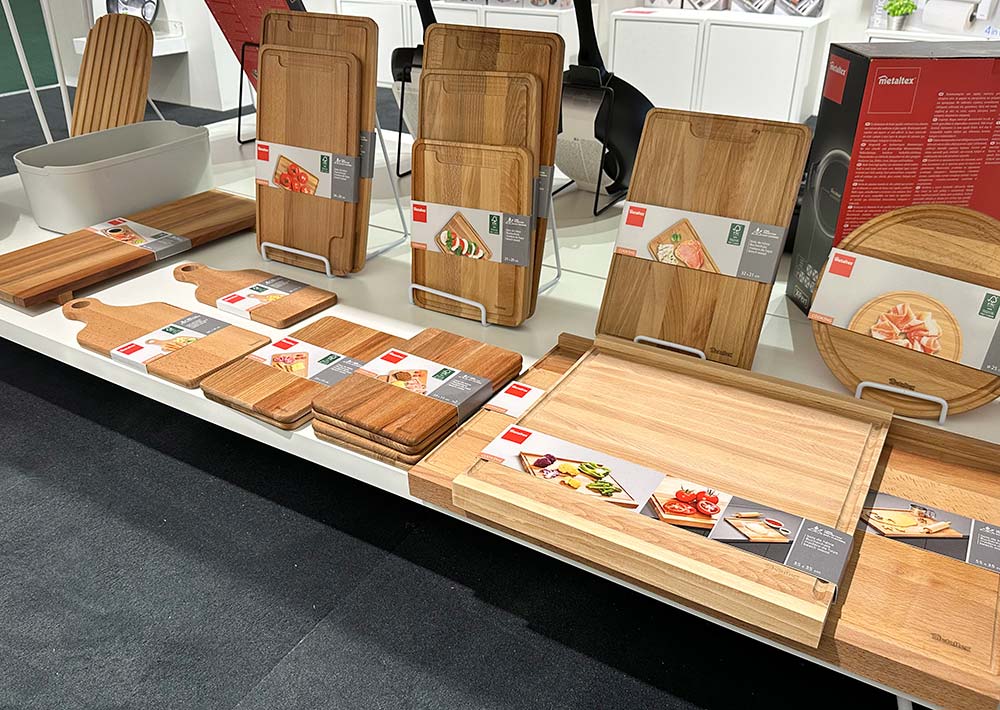 Metaltex Showcases Innovative Storage Solutions at Ambiente Fair
Metaltex made a triumphant return to the International Fair of Ambiente in Frankfurt after a two-year pause due to the pandemic. Located in Hall 9.1, our booth was lively with both established clients and new visitors eager to see the company's latest offerings.
The spotlight was on Metaltex's new product lines for storage and organization, specially two ranges coated with the company's exclusive black-lava Touch-Therm coating. Tokyo LAVA, consisting of nine items designed specially thought for use on the kitchen counter and dining table, made its debut. Meanwhile, Origin LAVA, has been introduced with several clever new additions of accessories for the storage of personal hygiene products inside the shower.
Another important highlight was the introduction of the new line for soft-storage Èco-Zone, this range made of 100% certified cotton, guaranteed by the OEKO-TEX® STANDARD 100, is designed to fulfill multiple purposes for storing, carrying, tidying up and decorating.
Additionally, Metaltex launched a wide range of chopping boards made from FSC®-certified beechwood and acacia, along with another of our latest creations, Bready – a bread holder with a double-sided wooden lid for cutting bread and serving.
The Metaltex team was thrilled to assist their enthusiastic clients and looks forward to seeing them again at the next show, scheduled for January 26-30, 2024.