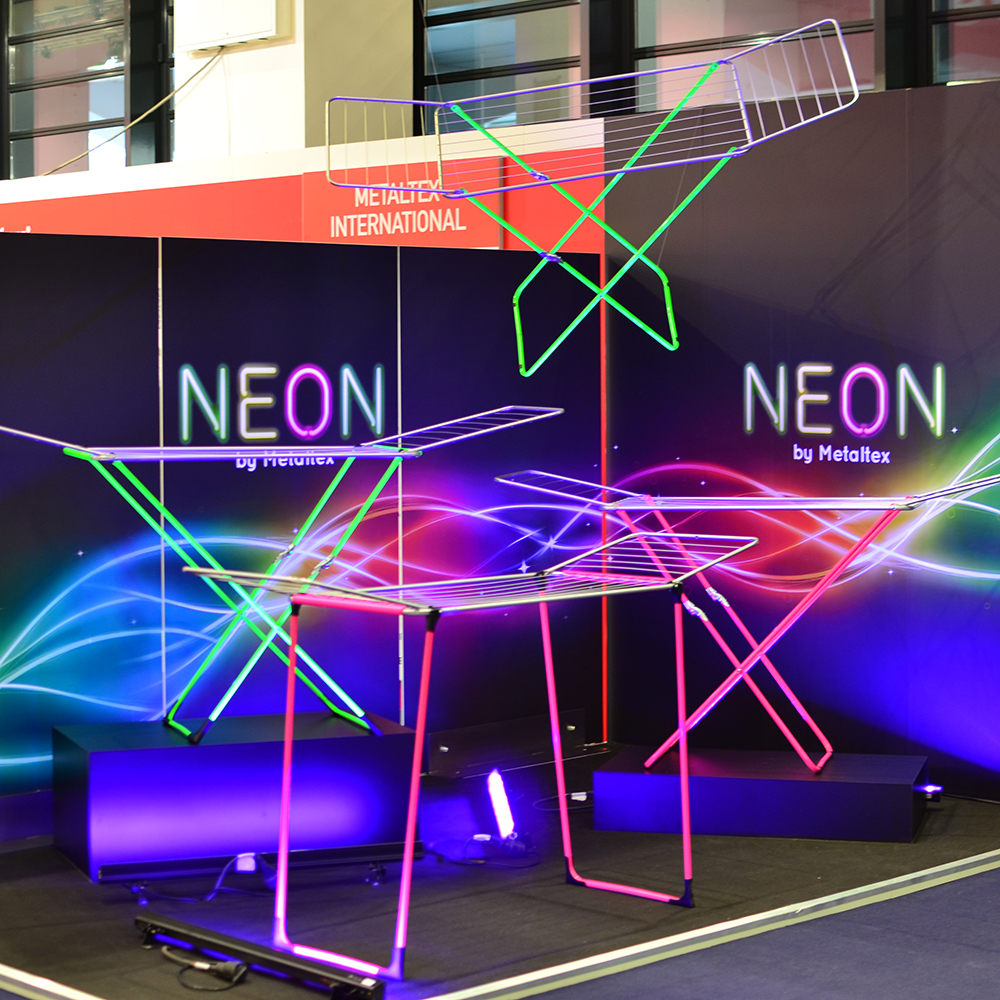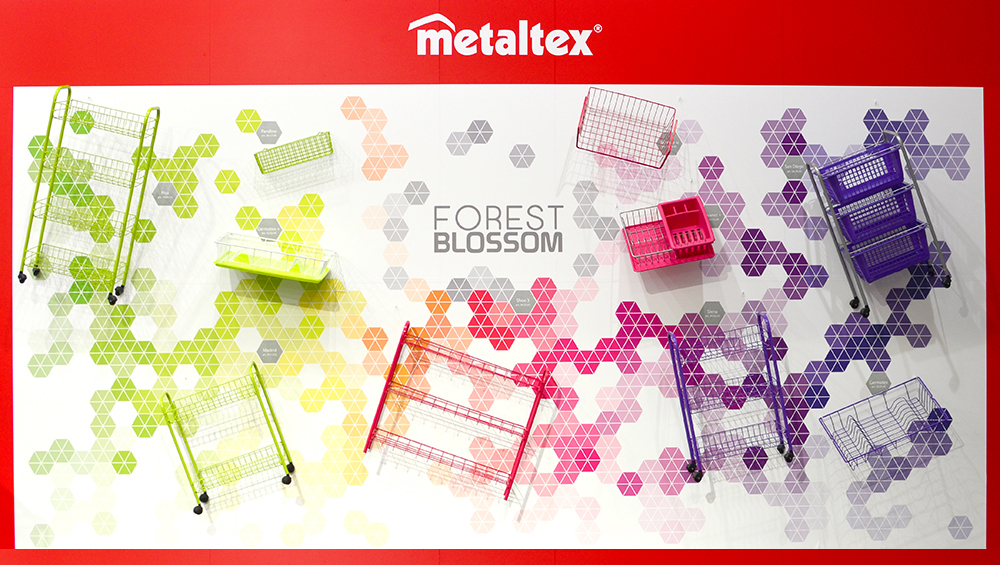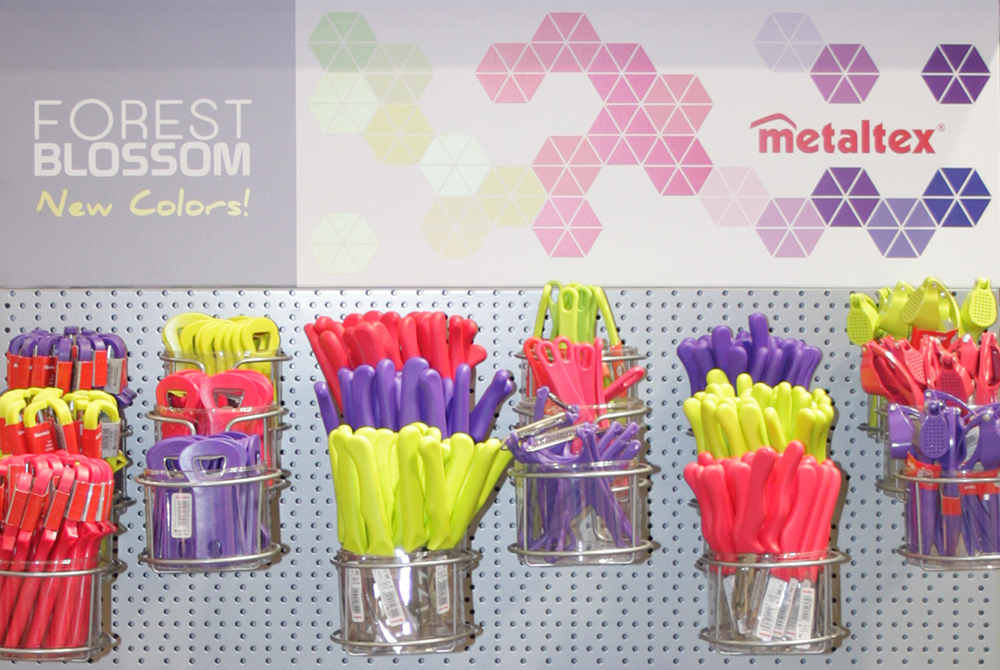 2015 brings a prestigious milestone for Metaltex, our 70th year anniversary.
The old saying goes: "You're only as old as you feel" and from looking round the Metaltex booth at Ambiente 2015, being 70 years old couldn't feel any younger for the company.
Aligning with current market trends, 'Colour' was the focus of the show and the Metaltex stand emitted an array of colour and vibrancy, with a variety of new proposals for all visitors.
Brightly coloured products are increasingly taking space in our homes and many of the Metaltex launches for this year are certainly leading the way.
NEON
A new range of promotional laundry dryers, finished in fluorescent 'green' and 'fuchsia', radiant and contemporary colours sure to attract attention.
FOREST BLOSSOM
The red of 'cherries', the green in 'bamboo' and the purple seen in 'orchids'; the colour of nature's bloom reflected in our new Storage & Organisation lines.
Putting a splash of colour into the home and everyday life; outstanding colours for promotions.
CHROMOTHERAPY
Colour has a strong psychological influence in our daily lives. It triggers certain feelings, desires and even behaviours, therefore it plays a significant role in the success of each campaign.
With 'Chromotherapy', Metaltex offers a range of utensils in attractive colours, presented in a specially designed display-dispenser for continuous and cross-merchandising.
70th ANNIVERSARY
The fair was also an opportunity to acknowledge the significance of Metaltex's 70 years in business: "70 years of growth, innovation and success" recalled Sergio Morandi, Group President of Metaltex.
Pointing out this is only the end of one stage and a platform to continue building our story for the next 70 years.
The anniversary was celebrated with food, drinks and traditional Swiss alphorns.
Our warmest thanks go to all employees and loyal customers who attended our 70th party.