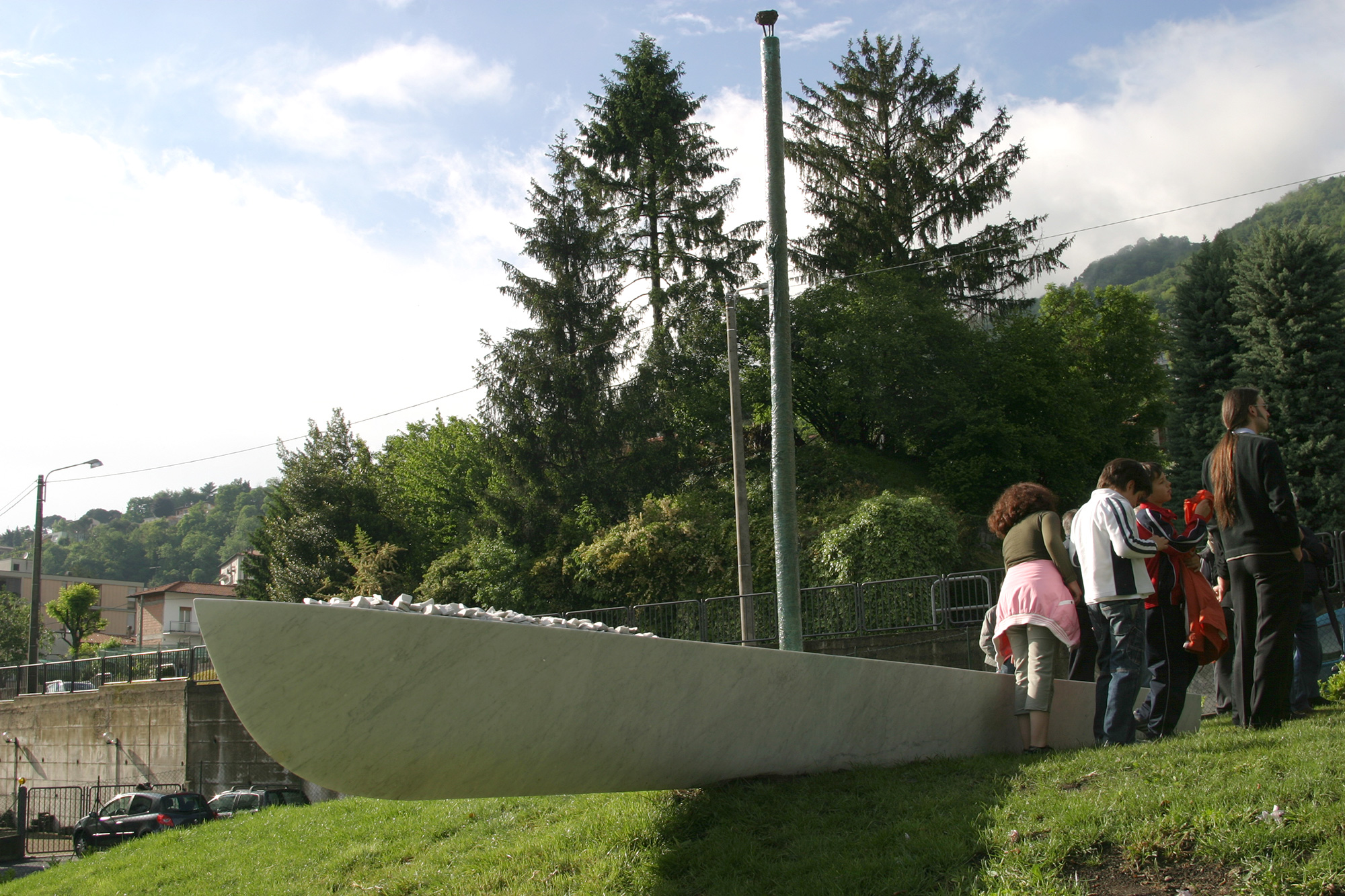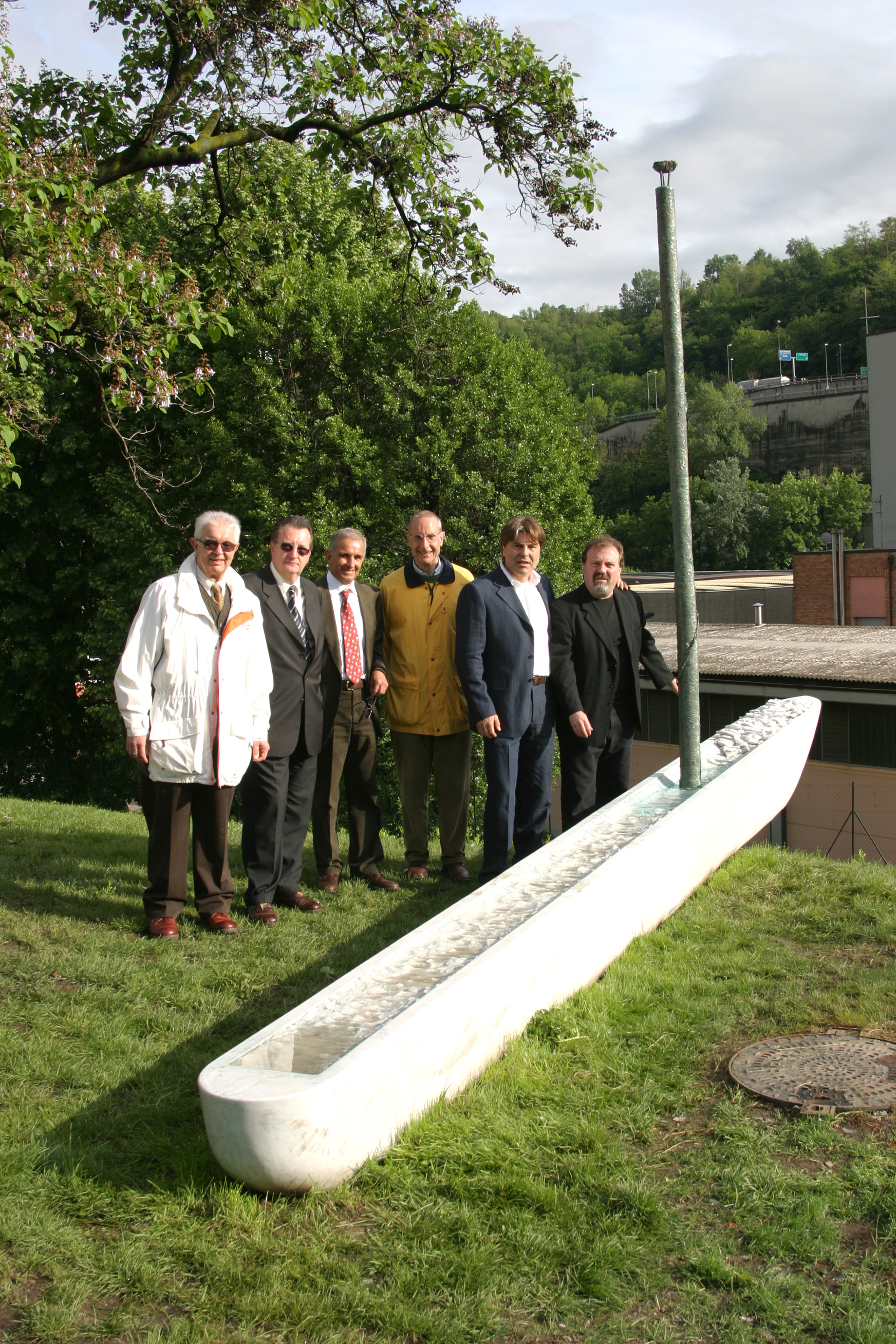 Metaltex opens its own Park for the Citizens of Maslianico
On Friday 4th May next to the Lake of Como in Maslianico, the opening ceremony for the "Egidio Morandi" park was held.
The park has been built in memory of the founder of Metaltex who died in 1991.
The President of Metaltex Italy Ivano Morandi handed the keys of the park to the Mayor of Maslianico Mr Mario Luppi. The park will be open to all the citizens and visitors to the town of Maslianico where Metaltex Italia is housed.
The "Egidio Morandi" Park is 4000 sqm; the centre piece is a magnificent Sculpture / Fountain, the work of the famous artist's Carlo Pizzichini, Professor of Pictorial Technique at the University of Brera in Milan and Professor Emanuele Giannetti, Professor of Sculpture at the University of Bologna.
The sculpture is made from a block of Carrara marble which weighs 8 tons and is 8 meters long and features a boat with a bronze mast where the fountain is housed. The sailing ship, symbol of cultural and commercial exchanges, represents the initiatives of Metaltex around the world.
The Musical band from the town of Maslianico provided the music during the ceremony, which underlines its commitments towards the communities that host the company.
In the main picture, from left:
Sergio Morandi (President of the Group Metaltex), Mario Luppi (Mayor of Maslianico), Ivano Morandi (President of Metaltex Italia), Pietro Zanotta (Mayor of Vacallo), Emanuele Giannetti and Carlo Pizzichini (the authors of the sculpture).